Professor Volodymyr Opanasovych Karavaiev — surgeon, scientist and innovator
Abstract
The article presents the professional and scientific path of Professor Volodymyr Opanasovych Karavaiev — the first professor of surgery, first head of the department, first organizer and first dean of the medical faculty of St. Volodymyr University, who worked at the university clinic (now Kyiv City Clinical Hospital No18).
References
Volkovich NM. In memory of V. A. Karavaev on the occasion of the 100th anniversary of his birth. Proceedings of the Kiev Surgical Society. 1914;4:57-67 [in Russian].
Kramarevsky VA. About the priority of prof. Kiev University V. A. Karavaev. Bulletin of ophthalmology. 1952;2:45-7 [in Russian].
Kurilin I. A. 150 birth V. A. Karavaev. Journal of ear, nose, throat diseases. 1961;4:88-9 [in Russian].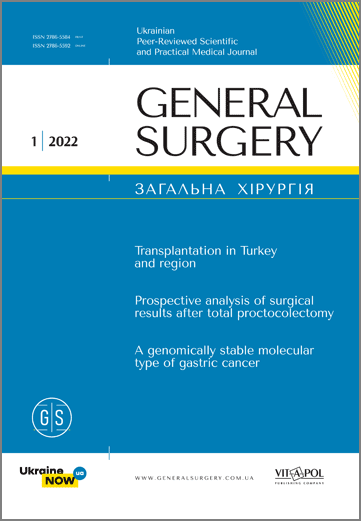 Downloads